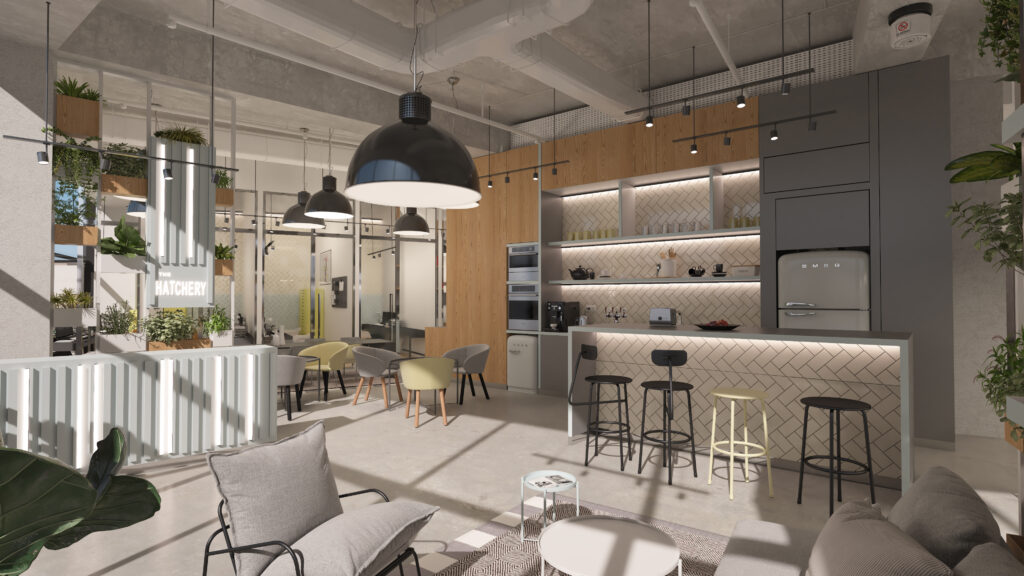 Everything your business needs in one place
Stop wasting time commuting, paying for pricey offices, and dealing with the headache of too many people. The Hatchery is the solution for you! We offer over 480m2 of office space to help your business thrive.
The Hatchery gives you a fully equipped comfortable workspace so that you focus on what you do best and let your business grow.

Send the right message to your prospective clients

Adapt smoothly to your business's changing needs

Easy access to the services you need in a workplace.